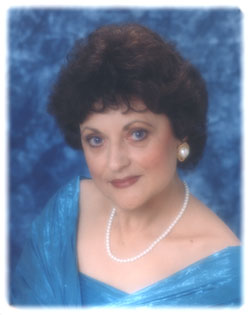 By Gladys Alvarez
About 10 years ago, I was mainly a doll collector. Then I started noticing a bear here and there that would look good with my dolls. Slowly but surely, they started taking a place in my collection and in my heart. I found myself looking for bears with increasing frequency. I did not pay particular attention to any look or size, but rather bears that had something special that attracted me to them… A softness, a look, a smile or sadness that would tug at my heartstrings and make me take them home.
One thing led to another, and being a seamstress I soon got the itch to try my hand at making them. First I bought a pattern, then a kit… I loved them but, I wanted the bears to have more of "me" in them. I began designing my own bears and making my own patterns.
I find myself creating 'one of a kind' bears, and when I make them I sometimes laugh and think I am not doing it alone, the bear itself is guiding me along the way. Sometimes I have one look in mind (I mainly soft-sculpt my bear faces) and with just a pull of a string something in their expression changes and the bear ends up looking like the bear planned it, not me. Sometimes I think that the bear has a life of its own, and that's why I call my line of bears 'BearAlive'.
I design all kinds of bears. I use mohair or synthetic, some are miniature bears, some are a very full hug, some are tapestry bears, and some are mothers with their babies. One of my collections that I love to work on I call my 'Senior Bear Collection'. They are also all different, but with one thing in common – They are old bears! Their backs are bent with the weight of life, they all wear glasses and have long beards, and they need the help of a cane to move around. But young or old, happy or sad, they are all dear and close to my heart.

Click here to return to the homepage.